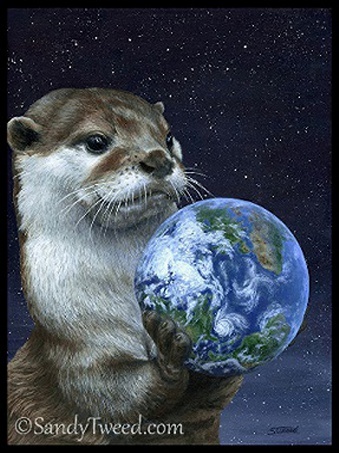 Sandy Tweed

Acrylic Painting Gallery

Welcome to Sandy Tweed's acrylic painting gallery

A native of the Pacific Northwest, Sandy spent a decade teaching high school science followed by another as a building contractor in Astoria, OR. A new decade called for a new career. Having dabbled in watercolors in the past she picked up her brushes and began painting again only to find herself uninspired. Looking to recapture the passion in her art she tried acrylic paints and found a bold and dynamic medium that suited her perfectly. However, her background of watercolors can still be seen in her use of primarily transparent applied in multiple layers to achieve works ranging from light and ethereal to bold and intense.

Sandy's subjects focus on nature, with the occasional bit of whimsy. This is no surprise given her childhood fascination for any and all critters, followed by a degree in Zoology at the University of Washington.

Also ready for a change of scenery Sandy began exploring the Northwest looking for the next place to call home. After trying on several communities she has chosen to settle permanently in Port Townsend, WA.